RT9 CASE |

In collaboration with JATOB APS
Lisbjerg Forbraending
TASK AND SOLUTION
A 25 meter long pipe with two bends and a diameter of 1.3 meters had to be removed in collaboration with Jatob ApS. The task consisted of supplementing scaffolding for Jatob from which they could work, and subsequently rigging the pipes down once they had been cut and dismantling them from the support.
The scaffolding was assembled on a platform where you could stand safely, and it was subsequently lifted under the pipe, where Jatob had to make the first cut with a cutting torch.
Once the scaffolding was in place, it was covered in welding blankets to prevent embers and sparks from flying around. The end of the pipe was covered so that no dirt could run out, and then the bolts for the support were removed and the pipe was rigged up in hoists, ready to take down.
The scaffolding was accessed by a ladder, which was clamped so that it could not move. In a suitable structure above the ladder, a demountable fall protection system was made, and a system was also made on the scaffolding to evacuate the worker in the event of a need for rescue.
The solution provided a saving of more than 50% compared to using scaffolding.
DURATION
The task was solved by three men in three days.
REFERENCE
Dennis Hougaard, Jatob ApS
The solution was a combination of four industries; rope access, rigging, scaffolding and demolition. It is a new and innovative way of working with a minimum of lifting work.
The solution provided savings compared to building scaffolding from scratch.
Also the solution excited the cleaning staff, as the solution was less dirty than usual. The safety coordinator at the site approved all documents and calculations – and was satisfied with the execution.
Contact us and hear more about which solutions we can offer you!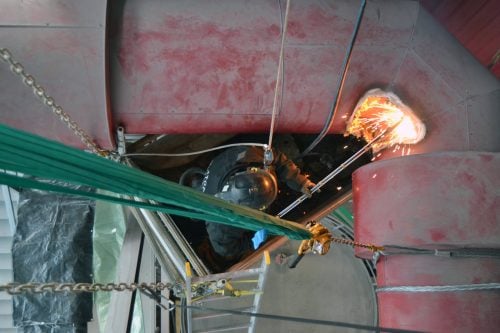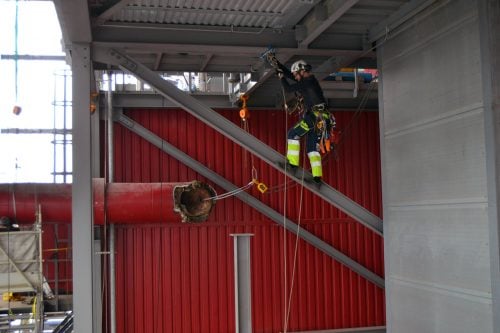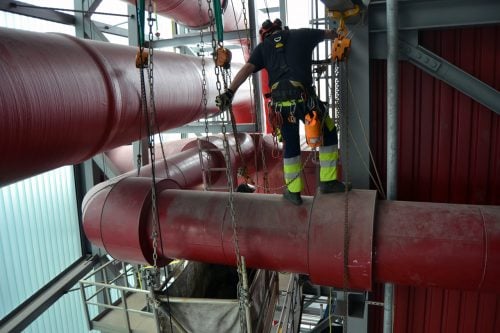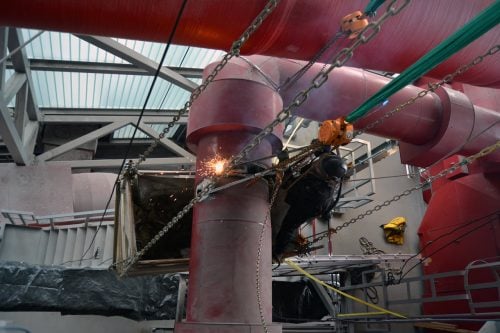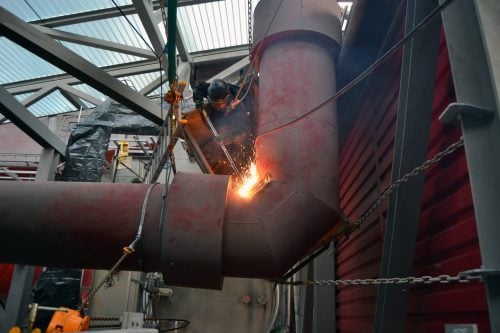 At RT9, we are specialists in solutions for mounting, repair and maintenance tasks in hard-to-reach and usually impassable places. Safety, time management and quality assurance are always at the center, and all tasks are always solved in close contact with customers and business partners.