RT9 is a Rope Access company that supervises, trains, and performs work at height
RT9 are specialists in Rope Access solutions with more than 11 years experience of working at height.
We are IRATA-certified in Rope Access, and we have been in the business since its beginning. We provide consultancy, education, and execution of all types of Rope Access jobs both offshore and onshore all over Scandinavia. We have approved installers of suspended platform systems and subcontractors within rigging and montage jobs, maintenance, etc.
This means, that we can do the work for you, and help make you capable of managing the job yourself, in which Rope Access or suspended platform systems is the best solution.
Safety, time management, and high quality are always at the center of our work – and we always find the best solution in close cooperation with you.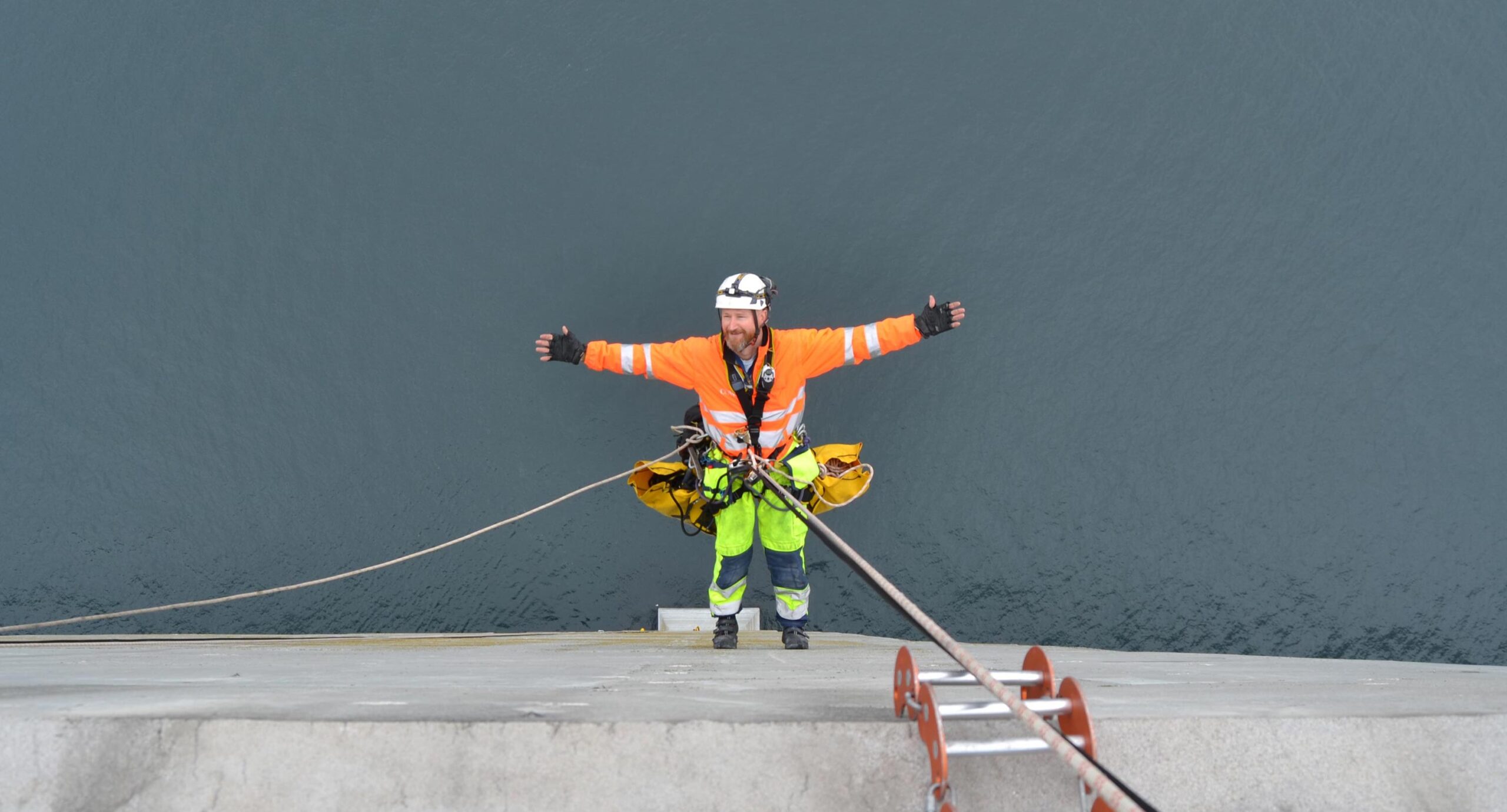 At RT9, safety is the main focus of all operations. From large projects to small, specific tasks, time management and quality assurance is our primary focus.
Our high professional standards ensure the quality of our work, in which careful preparations always lead to the best results.
We are an IRATA-certified Rope Access company, and our license number is 5050/OT. You can read more about our certification or follow an IRATA Rope Access course so you can work safer at height too. Read more about our IRATA Rope Access course here.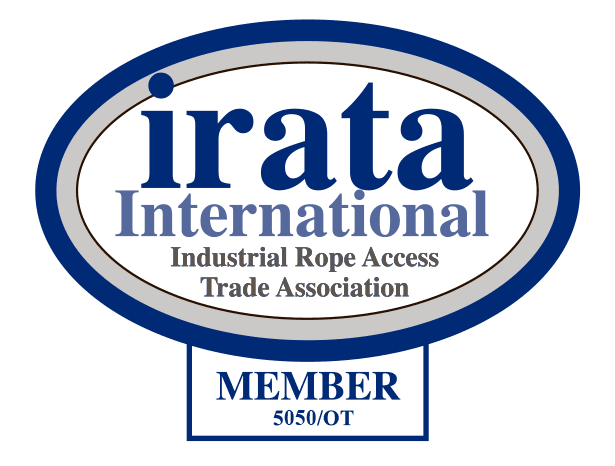 In our line of business, the demand for tools, safety equipment, and work clothes is very great, and we want the best on the market. Our sponsors are Wiley X, FE Engel, and Grejtech.
Customers & collaborators