RT9 is a rope-access company that consults, trains, and performs rope-access assignments.
We have handled many different, complex tasks in places that were not readily accessible, ranging from surface treatment and non-destructive testing to hoisting/mounting tasks using a crane.
Our many years of experience in the industry allow us to provide a safe and experience-based judgment of any assignment, no matter whether within the field of consulting, training, or execution.
Values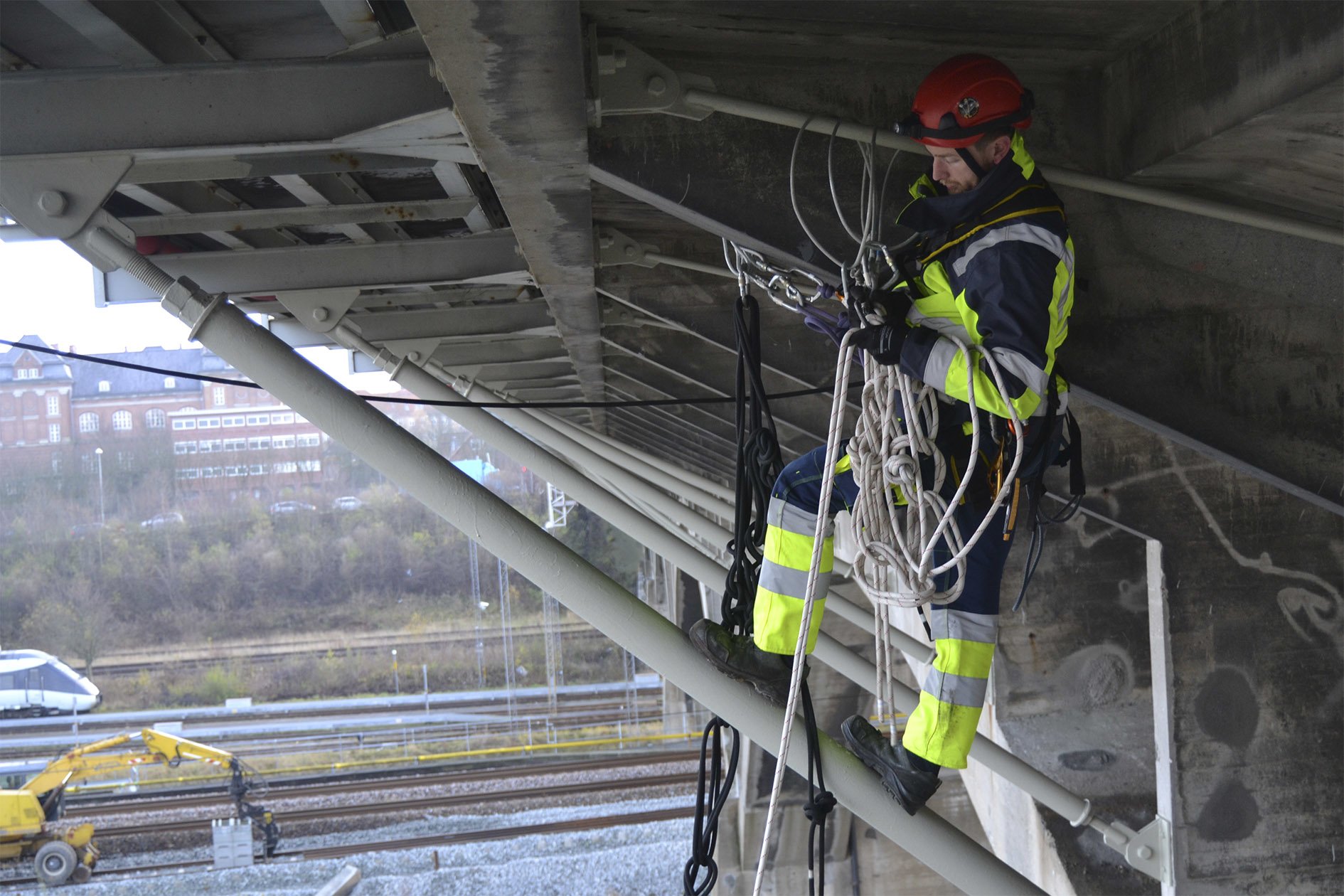 At RT9, safety is the main focus of all operations. Everybody shares responsibility based on personal certification level.
We always carry out assignments in close cooperation with our customers and collaborators.
From large projects to small, specific tasks, time management and quality assurance is our primary focus.
Our high professional standards ensure the quality of our work, in which careful preparations always lead to the best results.
Certificates
We are an IRATA-certified rope-access company. Our license number is 5050/OT.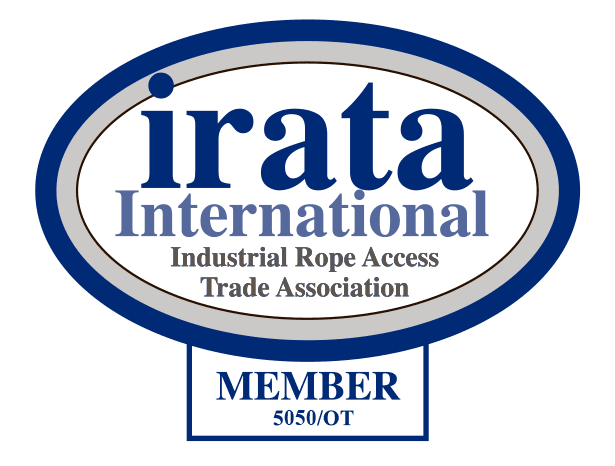 Clothes and equipment sponsors
In our line of business, the demand for tools, safety equipment, and work clothes is very great, and we want the best on the market. Our sponsors are Wiley X, FE Engel, and Grejtech.
• Wiley X offers the best safety glasses on the market and supplies, among others, the army, where optimal safety is key. Glasses are subjected to penetration tests, ballistic tests, and dust tests, to name a few.
• FE Engel has supplied workwear to tough working environments since the 1920's. They understand the needs of the industry, combining durability with a comfortable fit.
Customers & collaborators