Finish your job all over your platform
Regardless of whether a drilling rig is located offshore or in port, work at height will always be required. Installations and surfaces of platforms and pipe bridges are often difficult to access with standard scaffolds, which can cause high-risk scenarios, abrupt standard activities, and expensive maintenance work. To avoid this, alternative methods like Rope Access or suspended platform systems can solve the more complicated jobs. With these methods, the daily work at the platform won't be put on hold which will lower costs and time savings on coordination of your work.
As a certified IRATA Rope Access company, RT9 follows the highest standard for working at height. We always plan every job carefully as well as providing a risk assessment and rescue plan. That means, we are minimizing the risk of accidents and unnecessary complications, and costs of slow and rigid work.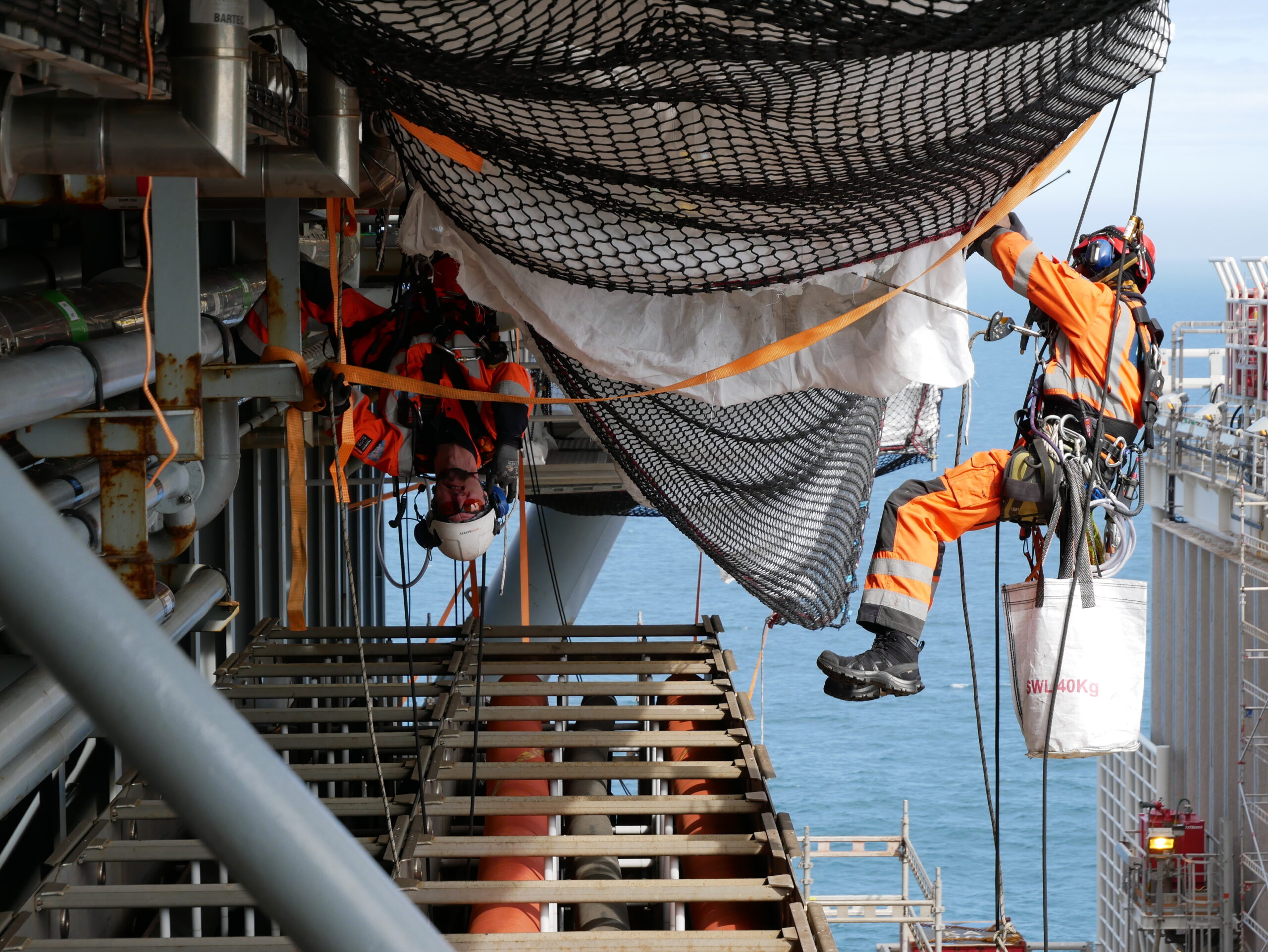 We are ready to assist you within the following areas
Installation of suspended platform systems
Mounting and dismantling
Welding
Pressure washing
Surface treatment and visual inspection
Non-destructive testing (NDT)
Securing against falling objects
We are active both on- and offshore throughout Europe. Among our customers is Maersk.