During the last five years, rope access has become increasingly popular within the Danish construction industry. This development was especially spurred by the work surrounding the construction of Bella Sky on Amager.
The development has led the Danish Working Environment Authority to draw up WEA guidelines for the field.
Work at a construction site progresses through a number of different stages, from working with the raw concrete to finishing the project. At RT9, we have participated during several stages relating to the construction of Amager Bakke—the combined incineration plant and ski slope of future Copenhagen—as well as to a number of different building sites.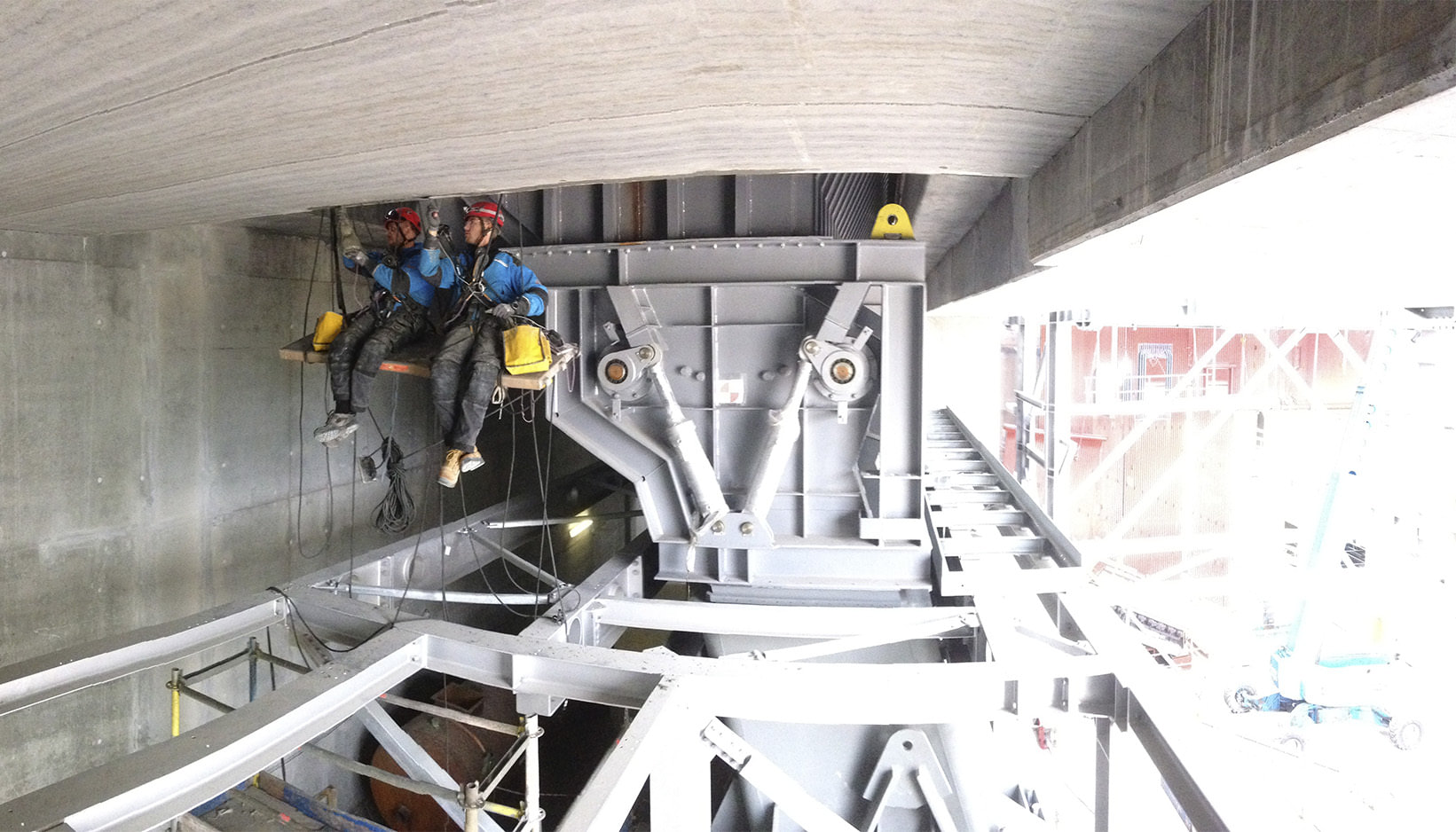 Among others, RT9 has provided the following services in the construction industry:
Mounting and removal of steel, window units and concrete panels
Concrete finishing
Repair of construction joints with exposed reinforcement
Surface treatment
Welding jobs
Non Destructive Testing (NDT)
Cleaning, including the polishing of windows
Installation of certified anchors
Repointing (mastic)
Consulting services relating to the installation of rope access systems