It is no exaggeration to say that many elements of a bridge are not readily accessible. However, several possible means of access to these areas exist; one of these possibilities is rope access.
Bridges require regular maintenance. Between maintenance jobs, the owner will have to monitor the condition of the bridge closely, and this is achieved through inspections.
Bridge inspection may be deemed necessary for a variety of reasons. One such reason might be a wish to secure components of the bridge in order to limit the risk of falling objects.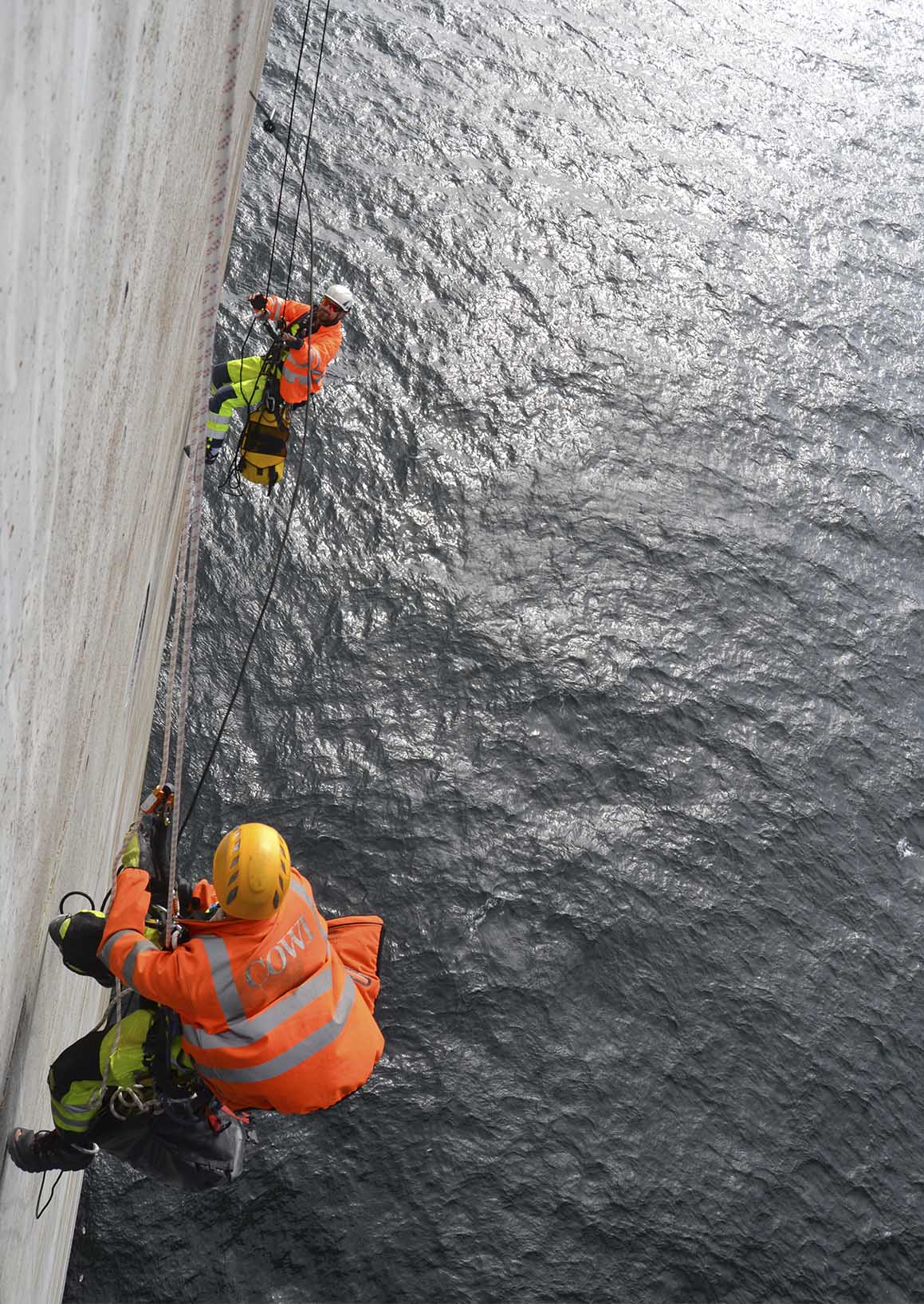 RT9 is ready to assist in:
Inspections
o Concrete, visual, Non-destructive testing (NDT)
o Cables, visual, NDT
Repairs
o Concrete
o Fittings
o Cables
o Surface treatment
We are collaborating with COWI on, amongst others:
• The Farø bridges
• The Great belt bridge
• The Little belt bridge